While the majority of our clients have B2B oriented businesses, quite a few are engaged in  B2C markets as well. In many B2C markets the topic of how to sustain engagement with customers long term, thus creating "loyalty", is essential. This is especially true with the effect that the Internet has on the ability of customers to shop broadly and switch rapidly. I also believe that long term customer engagement and customer loyalty programs are under served topics in the B2B world – more on that later. So what's a loyalty program all about, and how should you go about optimizing it for your customer base?
What are customer loyalty programs?
At it's most simplistic, creating a good customer loyalty programs is really just  about treating your customer RIGHT. The "Golden Rule" comes to mind when pondering the best way to treat your customers: "treat others as you'd like to be treated". Keep that simple concept in mind and you will be well-served as you define and configure a loyalty program for your specific business. Obviously the devil is in the details, but the golden rule is a great guiding principle here.
As for the nuts and bolts, most loyalty programs are oriented toward motivating repeat business by offering rewards for the desired behavior. Both the desired behaviors (X visits every week, social media like, X dollars of purchase in a period of time) and rewards (free product, discounts, special experiences or membership in a special "club") can vary dramatically depending on your business. Loyalty programs are generally driven these days by special purpose customer engagement and loyalty software, which can ease the burden of setting up and administering your program.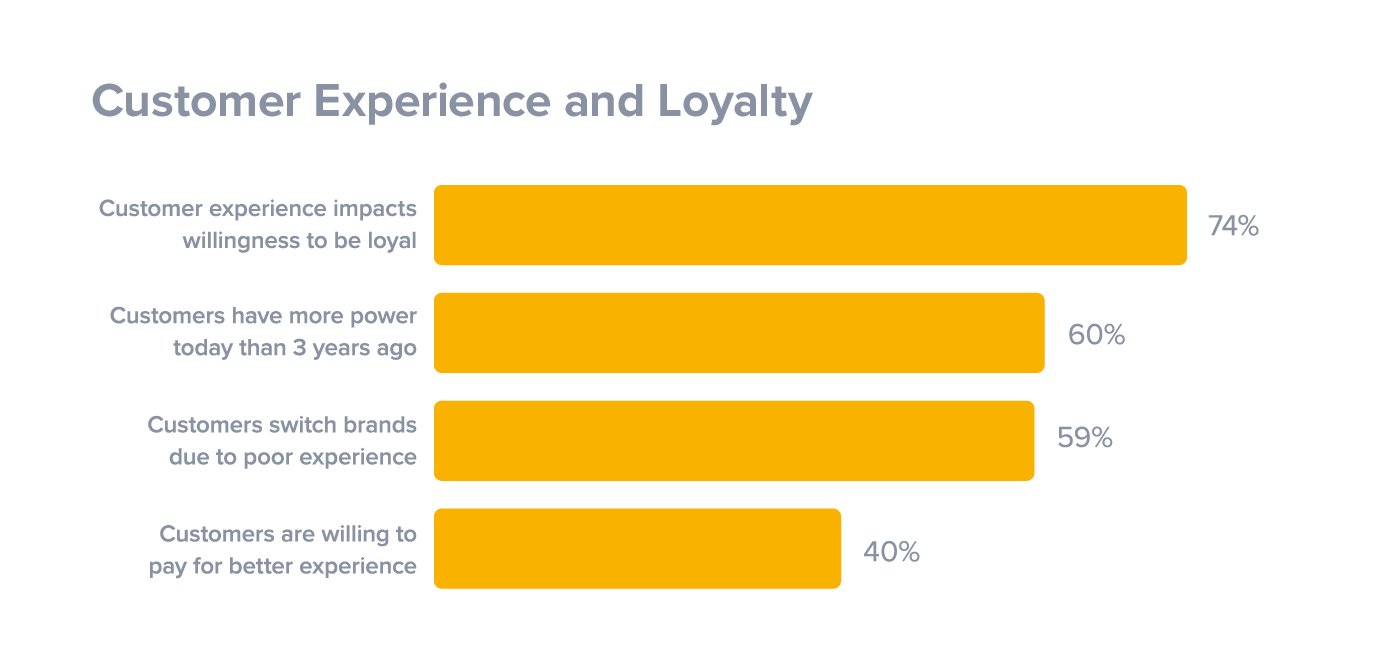 B2B as well as B2C
Loyalty programs are almost universally associated with B2C businesses. But I believe that a great many B2B businesses can benefit as well. While B2B buying behavior isn't exactly the same as in B2C businesses, they are often more similar that one would think. Remember, even in B2B markets, people buy products, not companies. So human emotions and preferences come into play in B2B as well, even though many in those markets don't think al lot about this.
A couple of good examples of loyalty programs applied to B2B markets are credit cards and airlines. Capital One advertises heavily with cards aimed specifically at small business markets with rewards oriented toward the business, rather that the cardholder themselves. And of course AMEX has been targeting this market with specific business benefits for years.
In the airline market American Airlines represents a company with a strategy aimed at both the individual consumers representing a larger business, as well as the business itself. Their standard loyalty/rewards program (AAdvantage) provides personal benefits to the traveler themselves even if the travel was paid for by their employer. Do you think those frequent travelers don't adjust their flight schedules based upon earning rewards from their favorite airline program, even if their employer is the one footing the bill for the flight? (I know that I did!). But American also has their "Business Extra" program, which rewards small businesses for their TOTAL purchases (on top of normal personal reward programs) with rewards aimed at business benefits.
It's no coincidence that both of these companies applying loyalty concepts to their B2B businesses have huge B2C businesses as well. So they've recognized the "stickiness" benefits gained in their B2C loyalty programs and have realized that the B2B segments of their businesses can benefit from this approach as well.  Many B2B businesses that have never even considered instituting a loyalty program could get out ahead of their competitors by learning from these B2C powerhouses and taking a similar approach.
Strive to "personalize" your loyalty program
How do you personalize a loyalty program? As another guiding principle, think about how you treat a good friend coming over to your house: "I've made your favorite drink just how you like it". This attention to the SPECIFIC preferences of your friend is what I mean by personalization. It's this personal rapport that makes a friend (or customer) feel special.
In reality it's not so easy to treat hundreds, thousands or millions of customers so personally, like you would your best friends.
This is where a loyalty program comes in, allowing your business to approximate that personal rapport that's so powerful. A well-designed loyalty program helps you maintain a close relationship with regular customers, rewarding them with what matters to THEM. To do this two things are important:
Have a great understanding of your customer base and their preferences
Build enough flexibility into your loyalty program (both behaviors and rewards) to enable your customers to "self-personalize" the program to their desires.
Lastly, remember that your loyalty program usually shouldn't be aimed at 100% of the people who've ever done business with you, no matter how big or small. Trying to target too broadly will dilute it's effectiveness with your regular customers – these are the folks you should be aiming to retain in the long run.
Build YOUR brand
With respect to utilizing a loyalty program which also builds your brand, there are several important things to consider. First of all, a customer's connection to a brand is often as emotional as it is tangible. While customers often come for the tangible, they stick around because of the emotional attachment that brand has created. Keep this in mind as you design your program. Giving discounts, for example, are pretty transactional in nature and if you're not careful can drive the type of behavior you're NOT trying to foster – price shopping among brands. Unique, and sometimes more intangible rewards are often more effective in building that long term emotional attachment. Sometimes it's the simplest things are most effective at building a lasting emotional bond between customer and a brand.
On a more practical level, many "loyalty software" companies are better at building loyalty to their own brands than they are to yours. Be wary of companies where their own branding is more prominent than your own, as well as loyalty software which is oriented around a larger "network" approach rather than one enabling you to build specific loyalty to your brand. While being able to earn and redeem awards at a large number of other establishments may be a benefit to your customers, it does very little to build their loyalty toward your specific business.
Compelling, repeatable and very simple to use
It's one thing to design a very flexible program which meets the needs of a broad swath of your customer base. The problem with this is flexibility often brings complexity as well. Complexity kills loyalty programs (as well as the desired result – customer engagement and repeat business). So it's really important to balance flexibility and simplicity. Remember that your program rewards need to be compelling enough to be motivating, but also simple enough that customers won't be intimidated or frustrated when signing on as well as comfortable repeating the process over and over again. Design a compelling offer; something the customer really wants and is willing to work for.  It's OK to also have some "entry-level" rewards to keep newbies motivated early on. The best rewards should require some work, but not so much that the customer gives up. Success must be realistic for the customer; This is a fine line and you must set it in a way that works for both your specific business and your customers. Remember that it's really not about the offer; it's about keeping members interested in the program and coming back to your business. So also keep in mind the appropriate time-frame for repeat business for your particular business case. This repetitive behavior is the desired result and reward for the business. Keep simplicity in mind as you design your program, but also when choosing your loyalty software platform. Difficult to use loyalty software will doom your program from the get-go.
Win-Win for your customer base AND your business
The last guiding principle that I would put forth as you design your loyalty program is to make sure it benefits both your customers AND your business itself. You can easily design an attractive program which your customers love, but does little to build actual loyalty to your business (see the last paragraph in "Build your Brand" above). This serves no useful purpose repeat business isn't the end result, and the program will simply be a drain on your business that you will eventually discontinue anyway. So keep Win-Win in mind – it can be a great lens to review a program you've designed but BEFORE you've implemented it. This will ensure you've come up with something that will have a lasting benefit to both your and your customers. Because if it isn't win-win, it has little chance of surviving in the long run anyway. So why even start.
That's my take on customer engagement and loyalty programs. With respect to specific software platforms, I've found WhisQR to be a a good choice which is both cost effective and flexible enough to develop a loyalty program which fits  a wide variety of business needs. Have you set up a loyalty program or used loyalty software? We'd love to hear your experiences. Please comment below to educate us on your own experience.
Follow Phil Morettini and Morettini on Management via Twitter, Facebook, LinkedIn, RSS, or the PJM Consulting Quarterly Newsletter. Contact Phil directly at info@pjmconsult.com
If you liked this post please share it with you colleagues using the "share" buttons below: